Hetty's Pizza is a family, wood fire pizza truck. Our vision is simple, make a great pizza, and offer it at a great price.
Travis is the "idea man/ pizza creator" and came up with the idea to have a pizza truck to sell great pizza to small towns in WY. From pizza stone to pizza steel in the kitchen oven, to perfecting the pies in our wood fired oven, making pizza has been his passion. He got the nickname "Hetty" from a dear friend in Casper whilst making pizzas in our kitchen. And the name stuck.
Elizabeth is the "brains" of the business. Since she is the organized, type A person of the family, she helps Hetty's succeed.
Our two kids, Wesley and Evelyn, are learning the ropes of owning your own business and adding to the charm of Hetty's.
Both of us grew up in Worland, WY, just over the hill. And though we never dated when we were in high school, we ended up meeting, fortuitously, while Elizabeth was waiting tables at a restaurant in Billings. We exchanged phone numbers, and the rest is history as they say. We were married 5 years later at our hunting camp on the Bighorns. We spent a good portion of our early years split between work and play. We worked for half the year, saving every dime we could, and then we travelled for the rest of the year.
We then decided to go back to school and get our teaching certifications. We both got teaching jobs in Casper, WY then took the opportunity to move to Sheridan, WY. It has the small town vibe we grew up with, a supportive and thriving community, and close to the mountains we love. Elizabeth became a stay at home mom, and Travis's desire to make pizza still called to him. We decided to take a summer, and go for it! So, here we are and here's to all the memories, friends, and delicious food to come. ENJOY!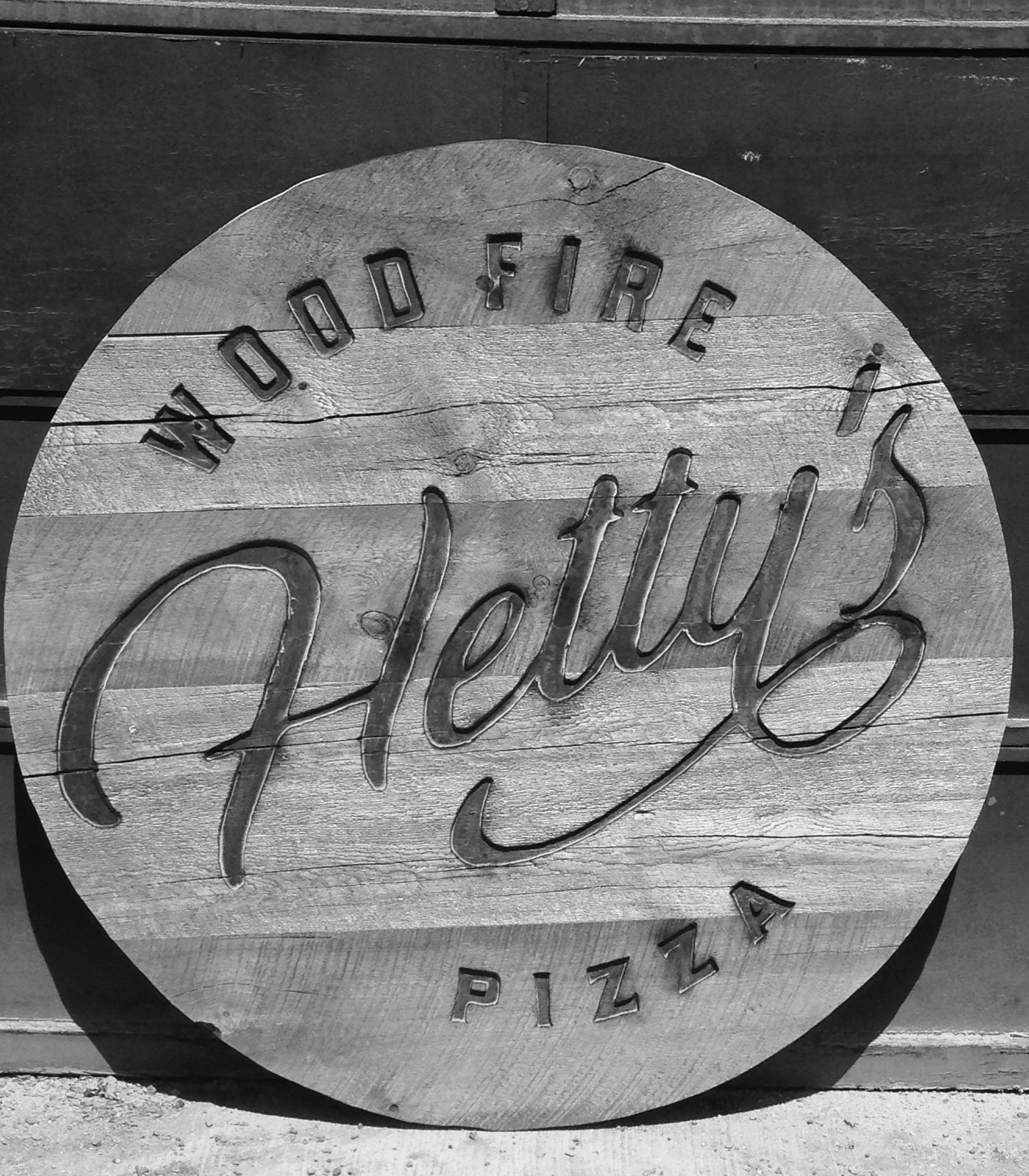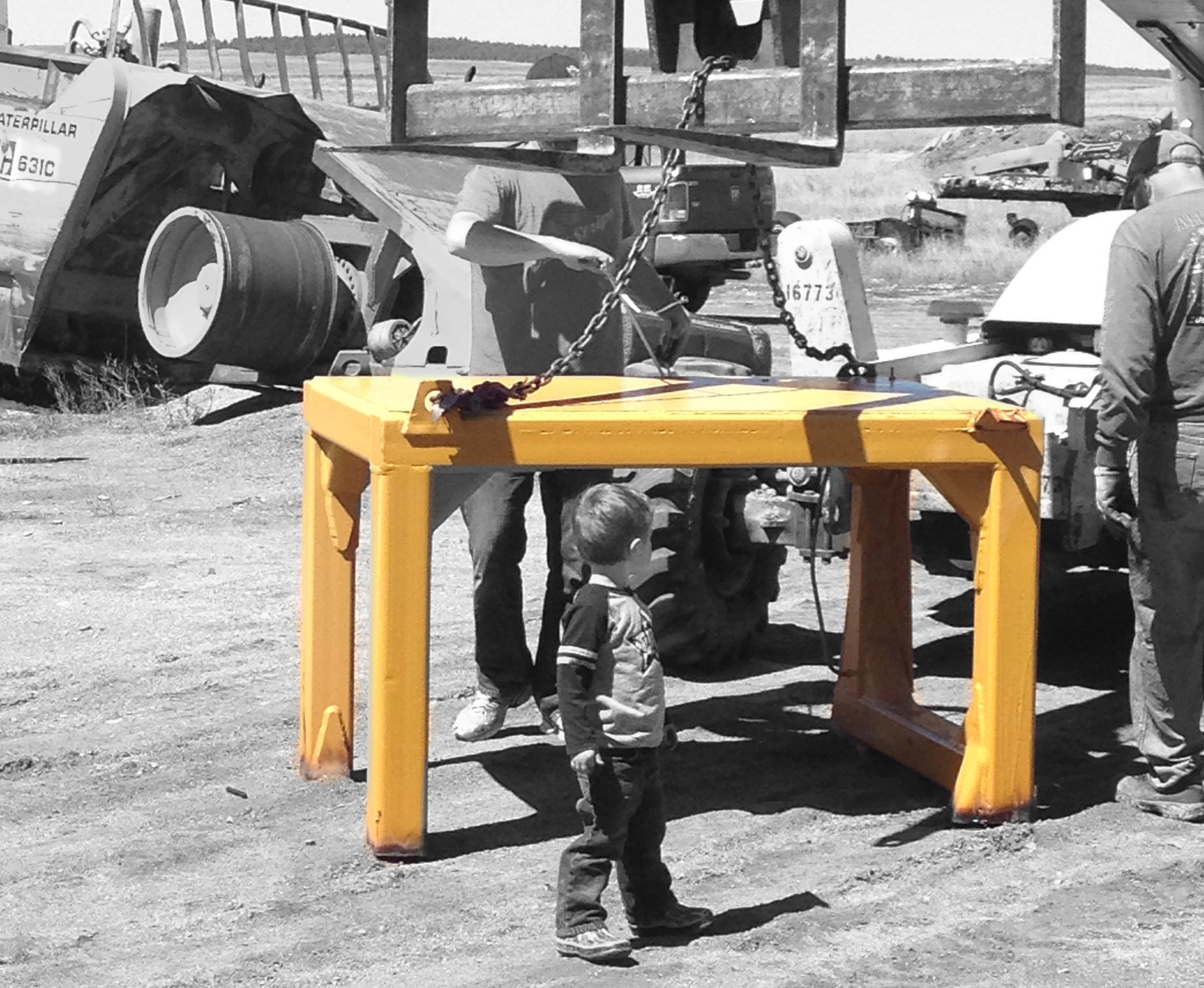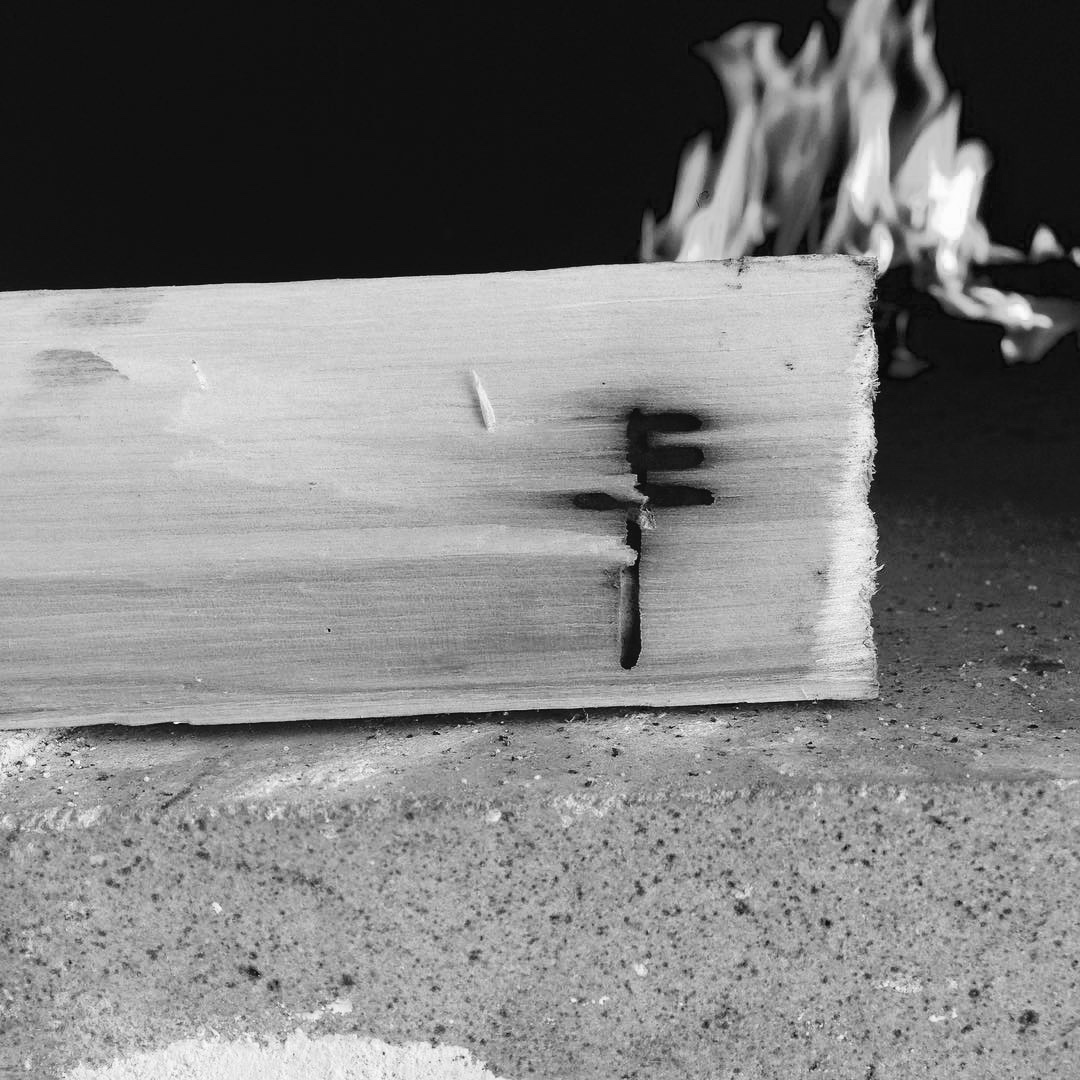 EMIT 6' Pizza
EMIT 6' Pizza
Margherita
San Marzano tomatoes, fresh mozzarella, fresh basil, and olive oil. $14
The E
Pepperoni (or salami), Green olives, walnuts, feta, mozzarella & fresh basil. $18
Smoky Pig
Smoky pulled pork, homemade barbecue pizza sauce, fresh mozzarella, Carolina mustard sauce, green onions. $18
Smoky Yard Bird
Smoked chicken, creamy white sauce, mozzarella, green onions, sun dried tomatoes, bacon. $18
Órale
Spicy Green Chili Sauce, mozzarella, smoky pig or smoky chicken, and Mexican Fresca. Topped with Green Onions and cilantro. $18
Portopesto
Chunks of portobello mushrooms, creamy alfredo, dollops of pesto, mozzarella, sun dried tomatoes, green onions, and parmesan. $18
The Hangover
(served 6am - 11)
Pan crust, creamy sausage gravy, bacon, scrambled eggs unless you like 'em sunny side up, cream cheese, mozzarella, sun dried tomatoes, topped with green onions and basil. You won't regret it, I promise. $20
Wyo Food Truck
Sheridan | Buffalo | Dayton
Location & Hours
4-7:30pm
Tuesdays: Dayton @ mountain Inn & bar
Wednesdays: Buffalo @ unwined
thursdays: sheridan @ blacktooth brewery
Fridays: sheridan @ luminous brewery
*like the wyoming weather, Locations and Hours can vary. catch up with us on facebook and Instagram.
Contact
307-429-0883
hettyspizza@gmail.com